I shot my first roll of film about three years ago and have been hooked ever since. When I picked up a digital camera for the first time several years before, I had never really thought much about film. Then when I finally did look into it, at first I wasn't very interested. I was still trying to wrap my mind around the whole world of digital photography and my hands were full with that.
The interest came years later while in a rut, I was feeling uninspired and slightly bored with photography when I stumbled across this article. I started looking at more articles and the more I looked the more I began to seriously consider trying it out. It lit a spark and I couldn't stop thinking about shooting film. I knew it would be a learning curve. I had no idea if I would like the resulting images, but I just had to try.
So that year, for my birthday, I bought myself the Canon A-1 camera. (While the film is of course more expensive than digital, you can get old film cameras for almost nothing now.)
And oh boy. Obsessed at the first click of that beautiful vintage classic, I finally began shooting again after a season of burn out. More importantly, I began learning again. It's hard to put into words the thrill of shooting your first roll of film on a vintage film camera, but it's an experience I believe every photographer should have… Shooting film can teach you so much about photography!
In no particular order, I've written a few of the things that have stood out to me as I've gone through the rolls and I thought I would share:
Film made me literally slow down.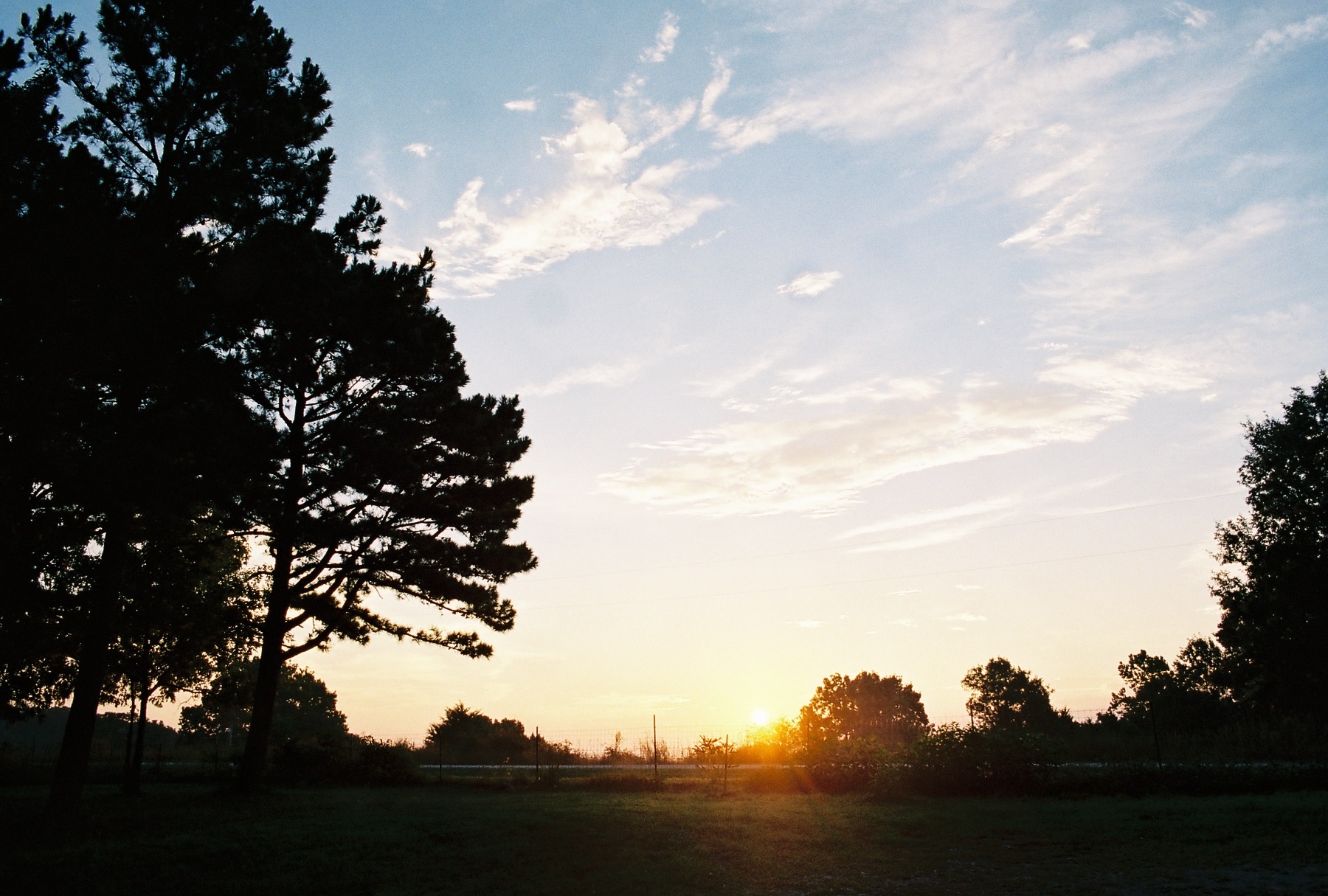 Okay, we "hustlers" are always talking about how important is it to slow down. But when is the last time you actually forced yourself to slow down in your work? Whenever I shoot film I like to take my time and it is usually a pretty slow process. This is exactly what I needed as an over shooter and someone who was often too rushed to find the perfect composition/lighting. I was settling for "good enough" because it can always be edited later, right? Wrong. At least, that is not a good mindset to have as a professional photographer!
Film helped me appreciate good light. (Even more!)
Film is too expensive to waste on average lighting! Going back to digital I now find myself shooting in ways I never would have thought about before because I literally see light differently thanks to film.
Film taught me to attune to the precise moments best to photograph.
I love digital photography because when I can shoot non-stop I always capture those perfect moments I didn't even realize were there. But when that is taken away from you in film you actually have to find the perfect moment. It takes practice, yet is such an essential skill to have in photography.
(These are all SOOC, but this one above is especially obvious, haha! As a photo editor, angled photos like can drive me so crazy and I know the same goes for any professional photographer as well, but we're keeping it real today! I don't know what happened, but now I get to look at it like this forever because at the time I didn't want to take more than one of this scene and of course there's no redo…. 🙈)
Film reopened my eyes to experimentation.
As I experienced this new, different medium I found myself actually experimenting again as when I first started shooting with my digital camera. I never want to stop learning, growing and experimenting and film was a wonderful reminder of all there is to learn by simply thinking outside the box.
In conclusion, while all of those things were super important for me to learn, I think the most important thing that picking up this camera has taught me is to view everyday life as the miracle that it is.
I started seeing beautiful moments that I wouldn't have given a second thought about before as noteworthy because I was now taking the time to slow down and truly see life in frames.
You might not need these reminders as I did. I know most professional photographers are probably already doing great in these areas. But sometimes it's the simple things that I often forget. And I always think it's a great idea to try something new as often as you can. You might be surprised at what you learn…
---